Visiting attractions in France Vendee, zoo, aquarium, museum, salt
Visiting the historical Vendee as well as the natural wonders thanks to various sites on the Vendee coast
Natural history museum of the shell
Visiting 45 000 shells of the whole world presented in 230 display cases. You will find also a shark area, naturalized animals (crustacean, fish…), of starfish, corals, sponges, the sea urchins.
Les Sables d'Olonne, 8 rue du Maréchal Leclerc (fishing port)
Zoo at Les Sables d'Olonne
Les Sables d'Olonne Zoo takes part in the safeguard of species threatened by:
developing programs of breeding;
supporting nature projects throughout the world (in collaboration with the Zoo de Doué).
Les Sables d'Olonne – Lake of Tanchet, the embankments
Automobile museum of the France Vendee
Visiting The automobile museum of the Vendee:
holds two centuries of history and passion;
with a collection of more than 150 vehicles.
Talmont-Saint-Hilaire, road of Les Sables d'Olonne
Butterfly island
In the heart of a greenhouse with the temperature maintained at 26°, you will walk in the middle of hundreds of butterflies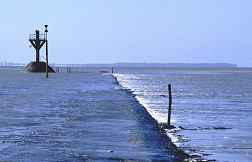 flying with complete freedom among the tropical plants and flowers.
A film supplements the visit.
Island of Noirmoutier – Zone of activities of Mandeliers, Guérinière
CAIRN : Prehistoric Centre
Visiting The CAIRN (Archaeological Research and Initiation Centre of the Neolithic era) is an interactive museum making it possible:
to have answers to all your prehistoric questions;
thanks to high quality animations.
Thus the visitors can initiate themselves with:
the ling-shot;
the lighting of a fire;
the size of flint, bonework the polishing of stones…
Within a 3 hectare area, you will visit a Neolithic house in cob and reeds as well as a dolmen under  construction.
The inside includes an exhibition room showing the Neolithic era and the megaliths, with audio-visual animations, models and a specialized bookshop.
Saint-Hilaire-La-Foret – Street Courolle
Sealand the aquarium
Discover the wildlife of the cold seas, the sea-lions, warm water creatures and the video scope.
Noirmoutier, the old por
Bourrine du Bois Juquaud Museum
A collection of mud houses, covered in reeds, which testify to the life in the Vendean Breton Marsh at the beginning of last century?
Saint-Hilaire-de-Riez, 4 chemin du Bois Juquaud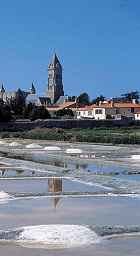 The Vendean Breton Marsh Museum
Come to discover the natural and human history of the Vendean Breton Marsh.
Barre-de-Monts, Daviaud
Salt works by boat
Guided tour of approximately 2h30. An 8 km boat trip, a visit to the garden of the Salt works where the salt makers will welcome you. After the demonstration of salt harvesting, your walk continues…
Les Sables d'Olonne, Olona port
The Abbey Sainte Croix Museum
The museum shelters collections of both modern and contemporary art.
Les Sables d'Olonne, street of Verdun
– Attention, certain sites are visited only in summer –
Visiting attractions in France
Confort, Charm, Harmony,
Grade 5 stars