Sea and beaches at Les Sables d'Olonne near Holiday homes to rent France
Holiday homes to rent France near Sables d'Olonne between sea and country
Les Sables d'Olonne are a few kilometres from our holiday homes to rent France.
Your Holiday homes to rent France near Les Sables d'Olonne is located 30 minutes from the beaches which is well protected and facing south and turns from the first suns, large games room.
Thirty minutes from our Holiday homes to rent France les sables d'olonne with private indoor pool, close to La Roche sur Yon, Puy du Fou, in the heart of the Vendée you know yourself and discover the joys of a quality stay.
Point to animated beach offers sports open to all.
Tanchet Beach in ptoximité, welcomes sports enthusiasts of all kinds of slides. Ideal for surfing, bodyboarding or the wave ski. And more than 11 km, the wild coast bordered by dunes offers a suite of sandy beaches interspersed with rocky areas conducive to fishing, walking among others.
Sea, beaches, museum
In the centre of Les Sables d'Olonne, you can stroll along the fishing portand on the embankment of the great beach, famous for itsfine sand. You will be able to visit the Thatched district and its historical tower and also the sea and the museum.
The coast, the fishing port
Its marina reflects the dynamism of the industry of the motor and sailing boats (the France Vendee Globe). you have to admire the coastline and the fishing port.
For those who are new to the authentic products of the Loire Valley Vendee region and to the more informed cooks, the market on Saturday morning is a celebration not to be missed: the arrival of the fresh fish, oysters and shellfish, duck, Challans chickens, wines from the Vendean strongholds, brioches and gaches.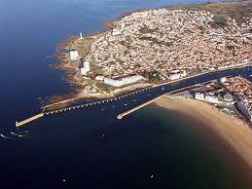 An exceptional natural environment, a rich heritage, a city of maritime and nautical.
Back to the sea, Les Sables d'Olonne deploys a true « green coast », swamps and marshes fish surround a forest island pines and cork oaks. An ideal setting for bikes, walkers and nature lovers …
And for those wishing baths culture, the city has caused some pretty stones that allow everyone to find his story.
You just have to choose. Not less than 6 museums, two casinos, a zoo, a discovery of Saline, thalassotherapy, golf, a multiplex cinema and a swimming pool with heated sea water, open all year, overlooking the beach.
Any other destination, in addition to fun in the sun and the ocean, such diversity, such a choice of tours.
In sports or dilettante, Les Sables d'Olonne offers a concentrate of the charms of the Atlantic coast.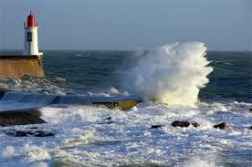 As the Vendee Globe skippers, you will always find a reason to come back to The Sables d'Olonne.
Holiday homes to rent France les sables d'olonne
Confort, Charm, Harmony
Grade 5 stars