France gite and accommodation near Puy du Fou
Puy du Fou accommodation in France Loire Valley
You will find lodges, resorts, flights, holiday rentals France Loire Valley coast near the Puy du Fou including Abelia Gite Vendee rental, holiday home in a Puy du fou accommodation in France Loire Valley Vendee.

Animation and show at Puy du Fou
The Imaginary World of La Fontaine
Enjoy an interactive experience in the extraordinary garden of Jean de La Fontaine. Among the animals of famous fables and talking trees, statues awaken and surprises keep coming your way.
The Secret of the Spear
The wonderfull show of Grand Parc.
After the departure of the knights Orleans, Marguerite, a young shepherdess, left alone in the castle. She will have to discover the secret of a spear fantastic powers to protect the castle ramparts delighted in battle.
The new staging of Cinescenie
Cinescenie face has changed since 2010 with a new staging. Movements of the actors were completely redesigned to enhance the beauty of certain scenes and bring more pace and modernity to the show. The final will also be embellished with giant flames burst forth from the pond among the 120 water jets.
Castel Puy du Fou
was discovered in 1977, it was then that ruins and nettles. 30 years later, Philippe de Villiers has made it a global success with 1.2 million visitors each year.
The Grand Parc


reconciles cultural and fun:
Escape to the Grand Parc du Puy du Fou © for an unforgettable day.
In nature, let stun you in a whirlwind of shows and animations to breathtaking.
You will experience the circus games, tournaments of chivalry, fighting musketeers, the art of falconry, Viking attacks.
You will walk in the medieval city, the village of the eighteenth century, the town in 1900, not to mention the forest of Puy du Fou ©.
Action and excitement are guaranteed.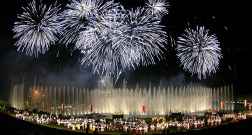 More than a park, a unique experience!
At the heart of a centennial forest, the Puy du Fou © is a unique place to live a memorable stay with family or friends. Beautiful nature shows, and propel you through the centuries for an experience you will never forget.
Exit the twenty-first century and set off for adventure!
Cinescenie
Open your eyes, they come from everywhere, many are the Puyfolais to make you relive the history of the Vendee wars in Cinescenie.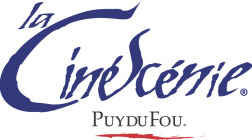 Already more than 10 million viewers, a scene of 23 hectares, 1200 actors, 8000 costumes, great show … 1:40 the largest night show in the world has become a myth missed.
An unforgettable stay in the Vendee to discover the park and the Grand Cinescenie of this unique place, Le Puy du Fou France Vendee, following the advice Abélia-Gite-Vendee Puy du Fou accommodation.
Puy du Fou accommodation in France Loire Valley
Confort, charm, Harmony
Grade 5 stars